Traditional Recipes With Very Special Touches
Our farmhouse surprises with a cozy room where you can enjoy grilled dishes, spoon dishes and a large terrace with an open kitchen where you can watch exquisite rice being cooked in the Can Barata neighborhood, in Sant Cugat del Vallès.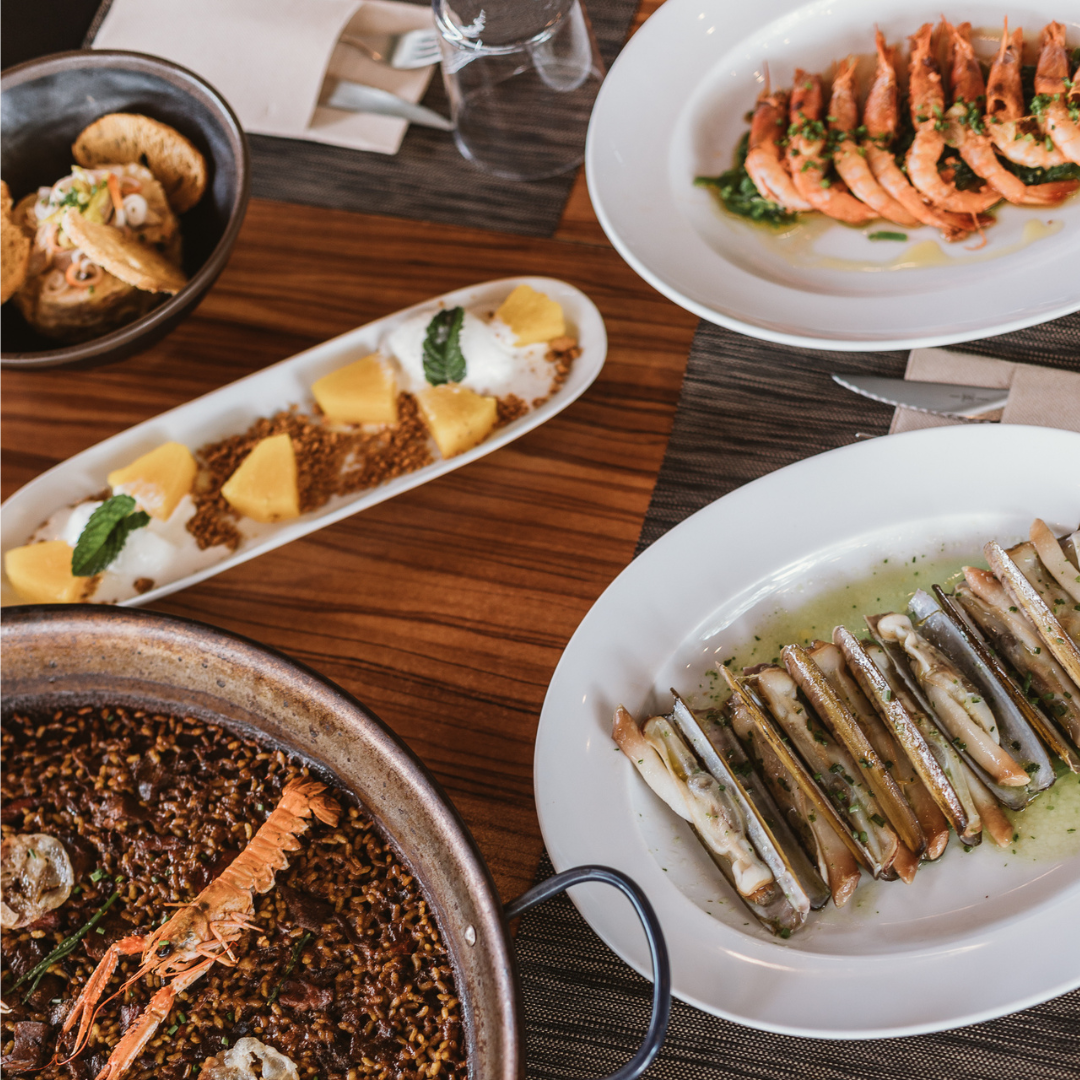 Our Kitchen
Tapas, salads, grills and rice dishes are presented on the menu. Dishes such as Robert's heavenly cannelloni, with roast chicken, truffle and foie, cod loin au gratin in caramelized pear mousseline or dry rice with asparagus and romesco are guaranteed delicacies to accompany the preparations suggested by the chef prepared weekly with top quality material.
Dishes where market produce goes hand in hand with tradition.
Weekends are also for enjoying fork breakfasts. XXL sandwiches and dishes to start the day with energy and a full belly.
Special Menu Bodega Tomàs Can Barata
Bodega Tomàs – Restaurant in Can Barata, San Cugat del Vallès
At Bodega Tomàs Can Barata you can taste the weekly menu and the executive menu on weekday lunches, which can be reviewed in our R.R.S.S. @bodegatomas_canbarata every Monday morning, the rice menu and the night menu.